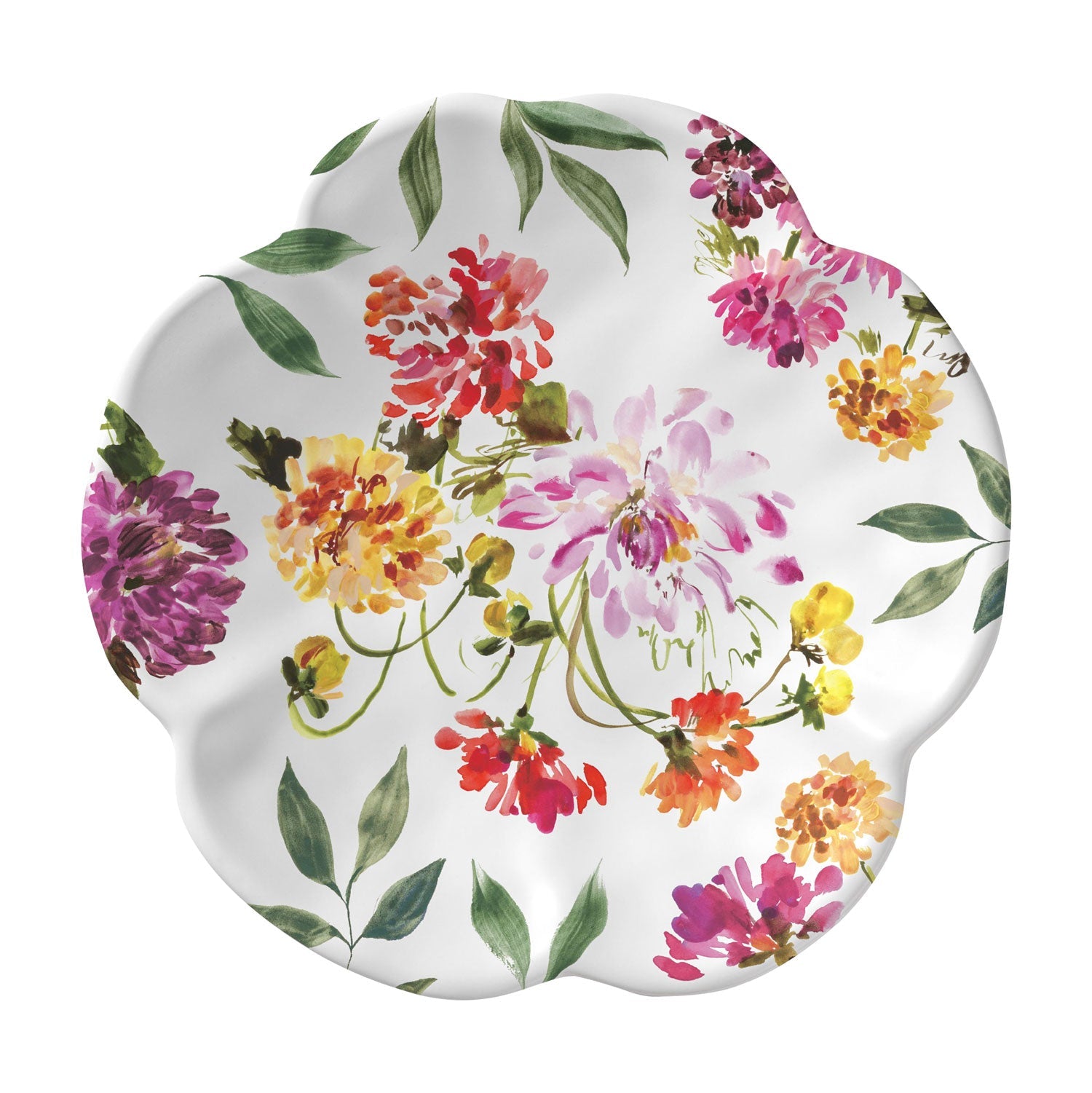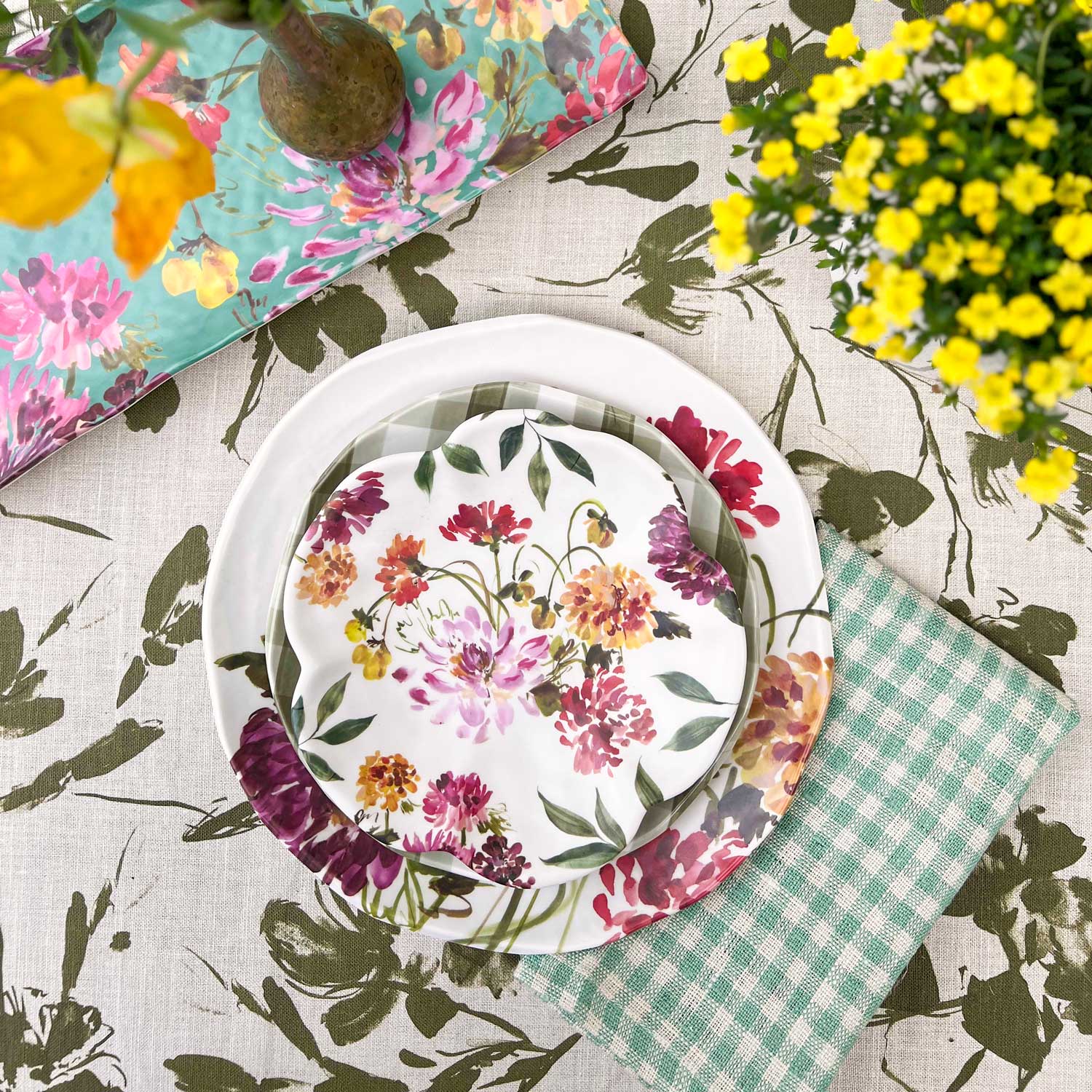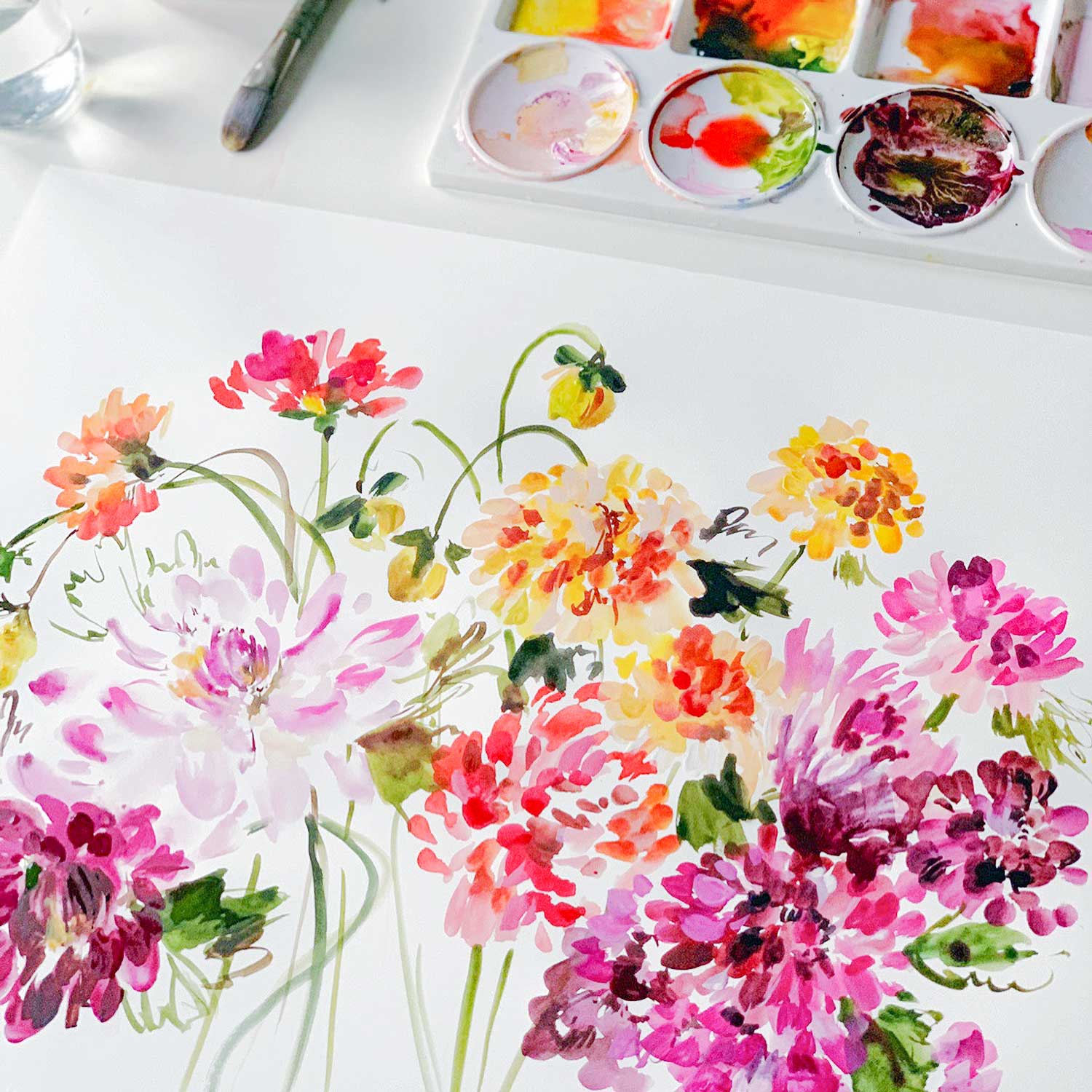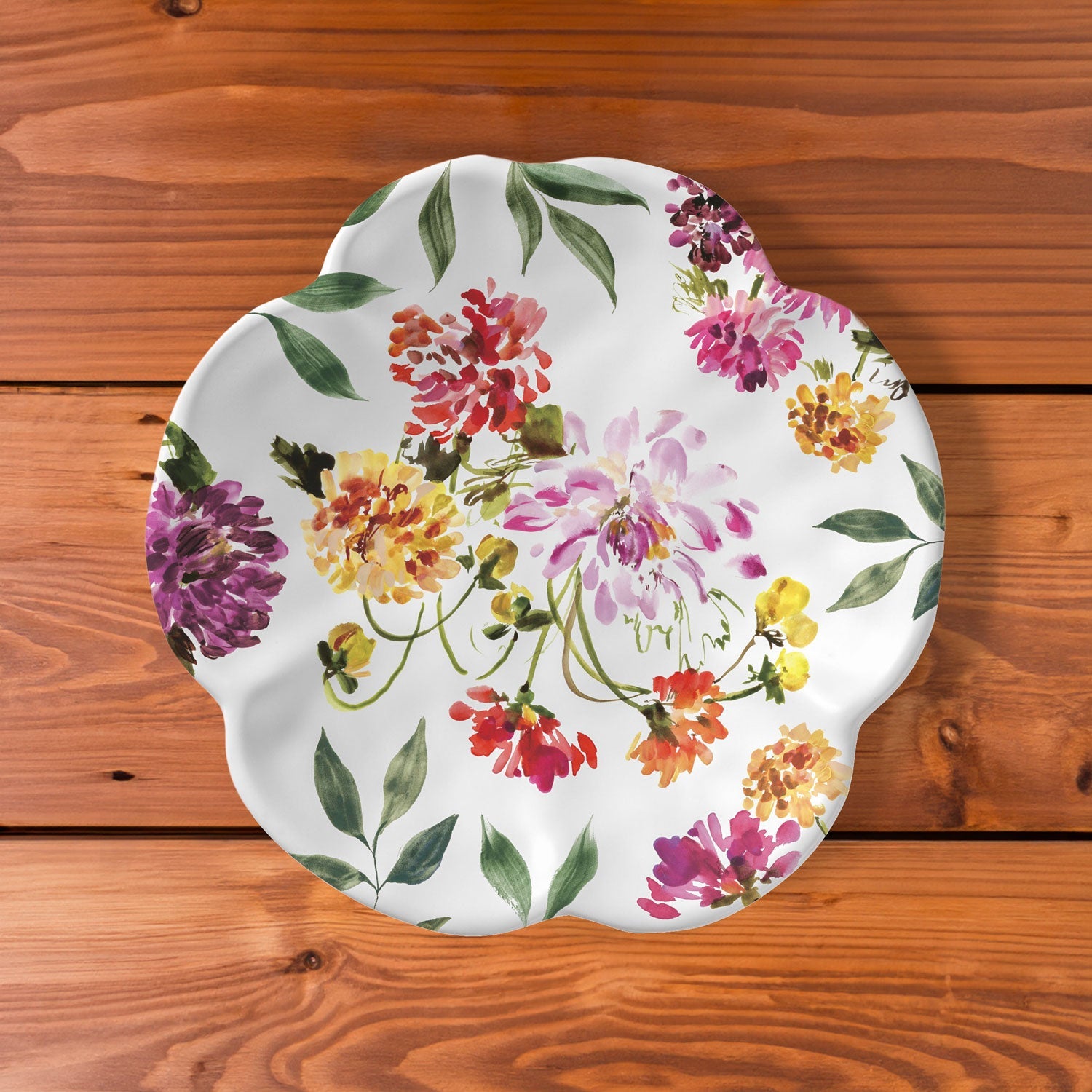 Garden Brights 7.5 inch White Melamine Salad Plate | Set of 6
This item will be restocked the last week of August. Sign up for our email list to be notified of restocked items.
Immerse yourself in the enchanting world of Garden Brights with these White Melamine Salad Plates. Designed by renowned watercolor artist Kelly Ventura, this set of 6 plates brings her exquisite artistry to your table.
Crafted from durable melamine, these 7.5-inch plates combines a vibrant floral design with practicality. Whether you're serving fresh salads or appetizers, these plates add a touch of elegance to your dining experience. Ideal for both indoor and outdoor use, they are perfect for everyday meals and special gatherings.
7.5 inches in diameter

BPA free

Dishwasher Safe

Not for Microwave use
Share